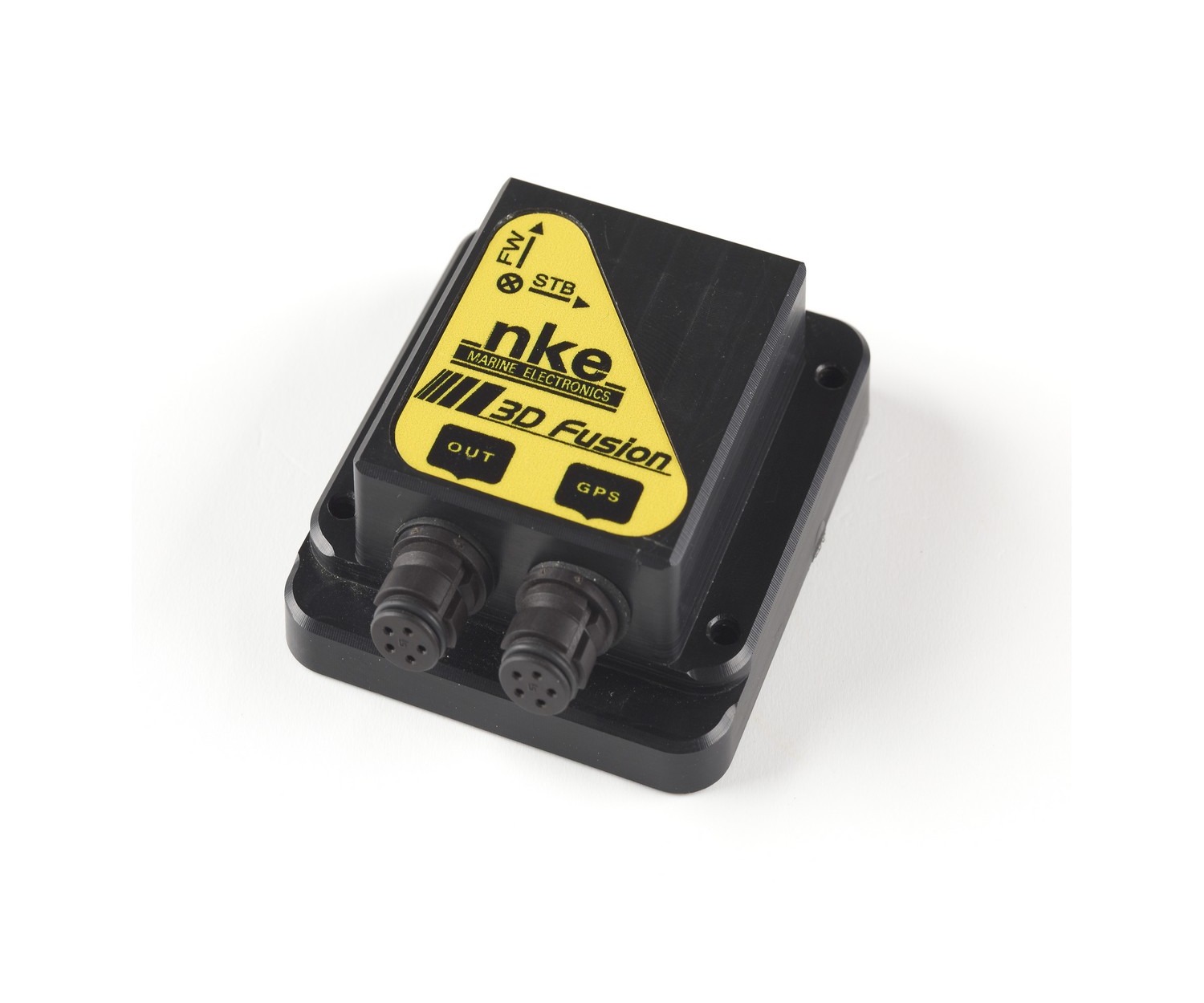 [90-60-374]
Inertial measurement unit which combined with the GPS Compass can deliver:
True heading, anywhere in the world
Sensitive 3 D measurement (pitch, roll, yaw)
For accurate autopilot operation and clean wind data.
3D fusion is a 9 axes inertial measurement unit. Connected to the GPS Compass, it merges 3 D boat movements and true heading. True heading is available at 25 Hz with high accuracy and calibration is not required. Data lag is divided by 4
Pitch/roll: 0.35°
Speed <0,1 m/s
Heading accuracy < 1°
Consumption: 650 mW
Dimensions: 110 x56 x39 mm
3 movements measured –  (roll, pitch, yaw)
3 turn rates
3D Fusion is connected to the GPS Compass and the Processor. It delivers true heading, COG, SOG, UTC, and 3D data.
See also